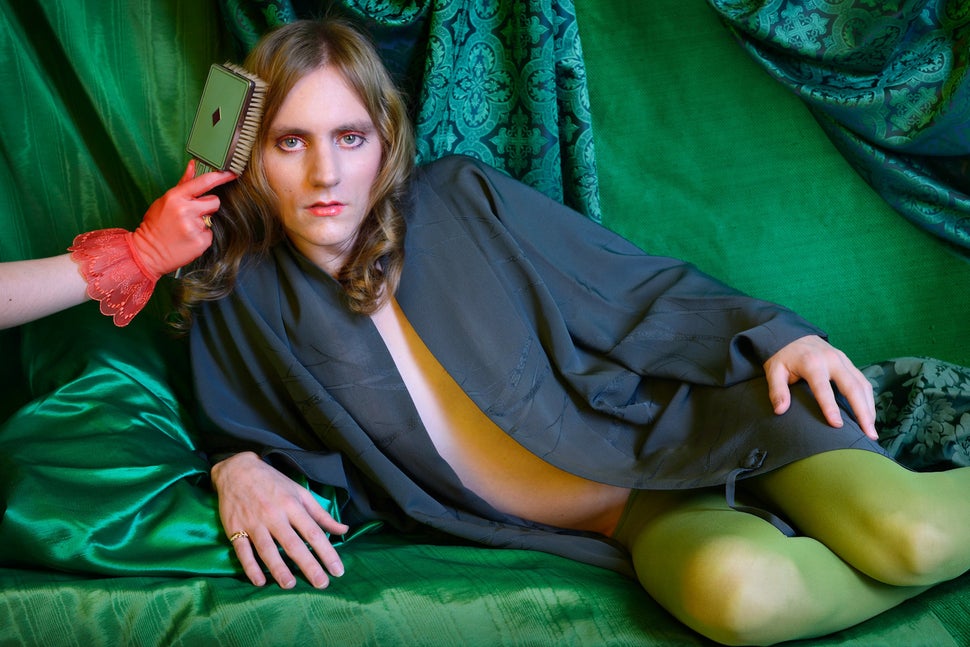 In another piece, titled "Boudoir," photographer Lissa Rivera captures her muse and lover BJ wearing a robe and tights as he lounges, odalisque-like, on an emerald-draped cushion. A mysterious, gloved hand juts into the frame to brush his hair. In her series "Beautiful Boy" Rivera captures BJ in a variety of sensual, cinematic poses that riff off and subvert gender norms in and outside of the photographic tradition.

Their creative partnership began before their romantic one when BJ confided in Rivera as a friend, expressing a desire to explore his femininity by dressing in women's clothes. Rivera, who herself had ambiguous feelings about her own femininity, suggested they untangle their relationships to gender together, using photography as a space where fantasy could override reality.

"I had been interested in the idea that popular notions of beauty are largely drawn from looking at repeated images," Rivera said in an earlier interview with HuffPost. "The quality of the image has an incredible power to create desire, and that desire can be to inhabit the space of subject."

This Summer, NYC's Billboards Will Show Feminist Art Instead Of Ads | Huffington Post
Wow, I guess men need to express their feminism too, even for women.