America Is Getting Its First Transgender Superhero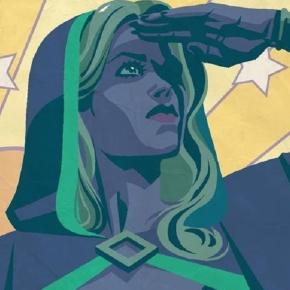 Chalice, also known as Charlie Young, is a middle brother of three siblings living with her family. Her story begins while she is undergoing hormone therapy after making the big decision to switch genders. Her parents struggle to take care of one of her brothers who is suffering from cerebral palsy, and Charlie has a difficult time explaining her situation to her family during this testing period. Certain events transpire around the central protagonist as this arc develops, launching her into strange and unexpected adventures as an 'Alter'.
Read More:
blastingnews.com
When I was reading this article, I thought this could have easily been a Saturday Night Live Sketch during the pre-politically correct era, LOL! SNL had a cartoon series at one time called the The Ambiguously Gay Duo. It was about two superheroes and it was intended to satirize suggestions that early Batman comics implied a homosexual relationship between Batman and Robin with the two superhoeroes Ace and Gary behaving in ways perceived stereotypically homosexual.