Tom Hanks Is The Go-To Actor For Portraying Fake Events As Real
Tom Hanks has a history of being in movies that are about fake/staged events that portrays them as real. Tom's most recent movie that he has coming out is called Sully which is about
Chesley "Sully" Sullenberger who famously/allegedly made an emergency crash landing of a commercial airliner on the Hudson River. See US Airways Flight 1549.
Also isn't it interesting how this movie is coming out right before the 15th anniversary of 9/11? Basically the weekend of the anniversary on Friday September 9th. Coincidence? A movie about a plane "crash" landing in "New York City" coming out 2 days before the 9/11 anniversary, LOL! Come on.
There are videos on YouTube and you can find websites showing how this alleged plane crash landing is very suspect and looks 100% staged and fake. Somehow Hollywood got Tom Hanks to play the leading role in this movie. Why? Because Tom is used to playing leading roles in movies that sell people a story about a fake event like this one.
Take a look at another film Tom Hanks was in that sold the myth of AIDS. Tom Hanks played the role of
Andrew Beckett a gay attorney in Philadelphia who gets AIDS. The movie shows how Beckett gets fired for having AIDS by the big law firm he works at and then he sues them, but dies of AIDS during the lawsuit.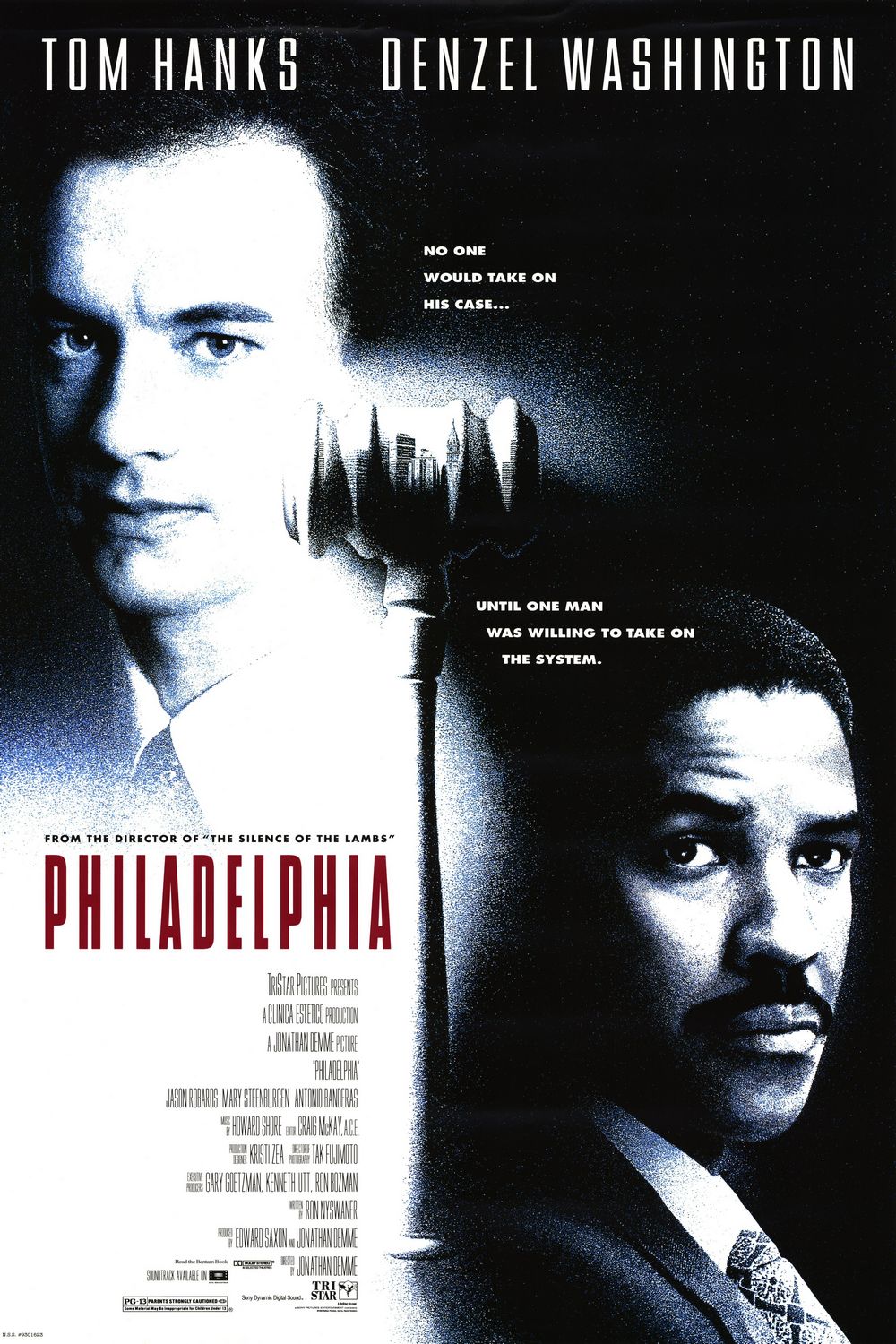 This movie is allegedly based on a true story. From what I've come across on AIDS, I have no doubt it is completely made up and fictionalized to instill fear into people. Just like Ebola is there to scare, AIDS was invented to make people afraid of getting a disease/virus and dying. Also it probably benefited the condom industry like no other marketing ploy.
I doubt the whole story of Andrew Beckett existing as Tom Hanks portrayed him or if he existed at all. To me this movie just sold the fake disease of AIDS and Homosexuality as norms for society. Just so happened Tom Hanks portraying a gay man with AIDS got him an Academy Award for best actor. I wouldn't be surprised

if

Academy Awards are given to those who do the best to sell lies in movies. A thank you to Tom Hanks, LOL!
After this role Tom then went on to do the movie Apollo 13, the failed Apollo moon mission. Another movie propagating the NASA moon landing/NASA going into outer space myth. Tom Hanks once again is in the leading role in this one.
He plays astronaut
Jim Lovell. This movie is famous for the line Houston, we have a problem. Just more bullshit to help sell this fake event.
I guess NASA thought we need to show we fail too sometimes, so they staged a fake failed moon mission. Meanwhile it probably had the same effect as the Cuban Missile Crisis where the American people were on pins and needles anxious to find out if the Astronauts were going to die or not. Another Psyop to get people hooked and think NASA is for real.
Tom Hanks was also in the documentary From The Earth To The Moon. Once again pushing NASA Apollo moon landings as being real.
Another event I'm suspicious about is the Lincoln Assassination. As in whether it was staged just like the JFK Assassination was. Well Tom Hanks just so happen to narrate a documentary on it called Killing Lincoln (leaving no doubt about whether he got killed or not in the title, LOL).
When I saw this movie poster, I couldn't help but think they are fucking with us. To me the poses of actor Lincoln and actor Boothe seem to suggest this was in fact theater for the mind.
Tom Hanks was also a producer for a JFK Assassination documentary called The Assassination of President Kennedy back in 2013. Selling the official narrative that Kennedy was gunned down by Lee Harvey Oswald.
Tom has also been doing culture documentaries on the sixties, seventies, and eighties. I'm sure those are laced with more lies and deception about those decades.
Tom Hanks turned out to be a Hollywood sell-out for the establishment and it looks like he has made tons of money and enjoys his success lying. I think he knows what he's doing. He may be one of the few actors who knows a lot of these Psyops and major historical events are fake/staged/not real, but he wants to be apart of the duping.